Many activities excite me so I will consider your limitations and find a way to enjoy using you:
Light to heavy domination

Cross training, feminization, sissy slut training

Anal play, fingering, prostate massage, strapon, dildos, fisting.

Role play (teacher/student, mistress/slave, mommy/baby, boss/employee)

Pet play, be my dog or pony

Cuckold fantasies (only verbal as a role play, I will not have sex with a man in front of you)

Body, foot, shoes, boots worship, giving Me a foot massage, nylon (stockings, pantyhose fetish)

Face sitting in panties, smothering, breath control

Bondage with ropes, cuffs etc.

Mummification with a plastic wrap

Corporal punishment (hand spanking, over the knee, floggers, paddles, whips, crops, canes, belt, hairbrush, bastinado)

Nipple play/torture, clamps

Cock and balls torture, ball busting, kicking

Medical play (enemas, sounds, needle play, temporary piercing, vitamins injections)

Sensory deprivation, blindfolding

Water sports/golden shower

Hard sports/brown shower (around 11 am-noon, deposit is a must)

Face stepping, trampling with bare feet and heels

Tickle torture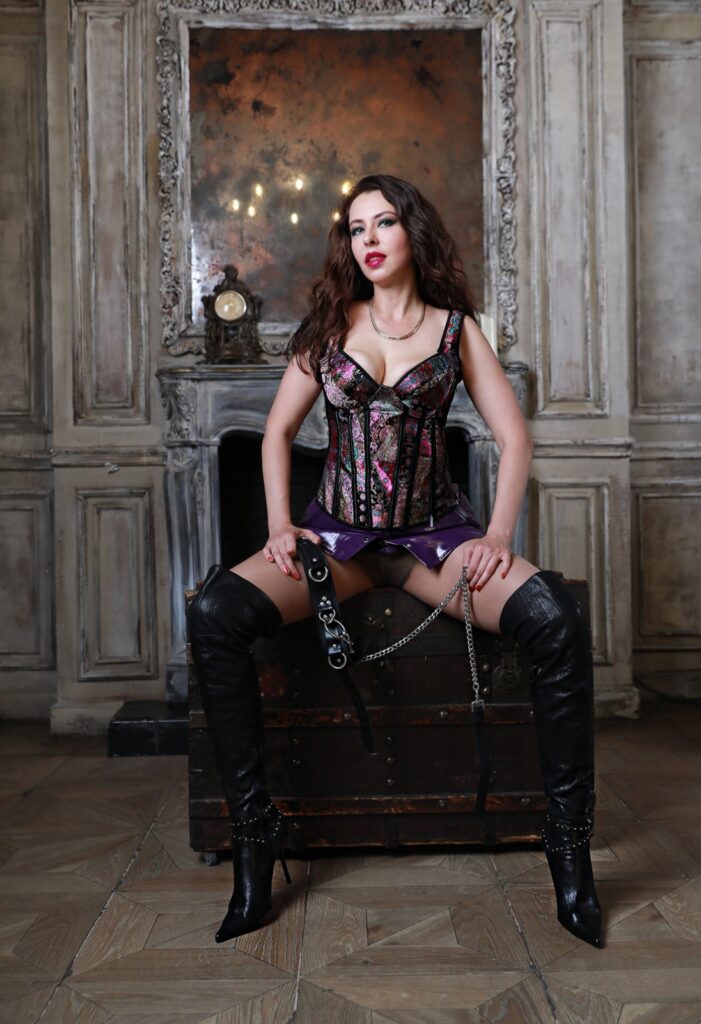 Humiliation, verbal abuse, spitting, face slapping, ashtray training, small penis humiliation

Tease and denial, edging

Jerk off and cum eating instructions, count down

Ruined orgasm, post orgasm torture

Food play (spitting chewed food into your mouth, making you lick whipped cream from my feet, using fruits and vegetables for anal play etc.)

Forced intox

Forced spanking, whipping yourself, forced exercise
Fantasy/semi competetive wrestling (your resistance is minimal)

Sploshing/Wet and Messy Fetish

Human punching bag (body only, not face)

Serving as furniture, foot stool, table

Panties, stockings, shoes and other items can be purchased after our session or may be shipped anywhere in the world

Financial domination, money slavery, cashmeets

Distance training- text, voice, webcam sessions by email, WhatsApp, phone.
Sessions with anyone under 18 years old

Anything dangerous for health and causing permanent damage

Heavy corporal punishment with long lasting marks, welts, blood

Exteme cock and balls torture with marks, extreme ball busting, castration

Aphyxiation till passing out

Vomit
Farting (I rarely fart)

Suspension

Shibari, complicated bondage

Kidnapping scenarios

Heavy medical (catheter, balls infusion, nipple piercing, cutting, sewing)

Animal, bugs crushing

Blasphemy, religious play

Blackmail